Home | Gift Guide Index | Top Green Toys | Top Green Baby Gifts | Top Green Adult Gifts | Top Ten Green Toddler Toys | Natural, Non-Toxic Dolls | Eco Friendly Dollhouses
---
Top Green Gifts for Christmas 2014!
Know any green people? Are you one yourself? Give the gift of consciousness and sustainability! More and more people are looking for Christmas gifts that highlight green values. Green values might include a desire for recyclable, sustainable materials, organics, or energy and resource savings. Lucky for us there are numerous gifts out there that are practical, functional, fun, and GREEN!
Tops on my list for eco moms is the Vita-Mix or anything from my Real Foods Kitchen Gadget List!!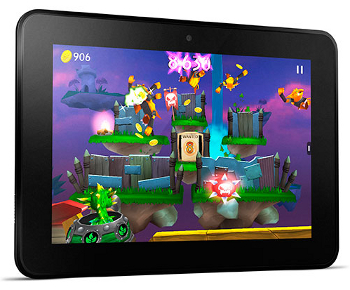 Of course is you like to reader paperless books you are in luck! The Kindle Fire is an amazing gift idea and a new take on the Kindle e-reader. Books require a lot of paper and energy to make. Reading digitally saves on resources and saves us money. It is a portable reading device with the ability to wirelessly download books, blogs, magazines, and newspapers.
1920x1200 HD display with polarizing filter and anti-glare technology for rich color and deep contrast from any viewing angle

Exclusive Dolby audio and dual stereo speakers for crisp, booming sound without distortion

High performance 1.5Ghz dual-core processor with Imagination PowerVR 3D graphics core for fast and fluid performance

Dual-band, dual-antenna Wi-Fi for 40% faster downloads and streaming (

compared to iPad 3

)

Over 22 million movies, TV shows, songs, magazines, books, audiobooks, and popular apps and games such as

Facebook,

Netflix,Twitter,

HBO GO,

Pandora, and

Angry Birds Space

Integrated support for Facebook, Twitter, Gmail, Hotmail, Yahoo! and more, as well as Exchange calendar, contacts, and email

Free Skype video calls with front-facing HD camera
Free unlimited cloud storage for all your Amazon content

Kindle FreeTime - a personalized tablet experience just for kids. Set daily screen limits, and give access to appropriate content for each child. Free on every Kindle Fire HD.
Available at Amazon.com BUY NOW!
We Also Recommend: